Amsterdam and the picturesque fishing village Volendam are overrun by tourists. Do you want to know what you can do in Holland in places that are like Amsterdam and Volendam, but are less crowded? You should visit Enkhuizen, Hoorn, Marken, or Leiden! Here you get a similar feel; beautiful old buildings, amazing canals, colorful tulips, and much more!
Fishing villages in Holland – alternatives for Volendam
Many fishing villages are located at the shores of Lake Marken and Lake IIssel. Originally, however, these freshwater lakes were a large inland sea – Zuiderzee. Therefore, previously, the old fishing villages were located at a sea. The fishermen and merchants brought riches back home. Therefore, you can still find many great houses, canals, statues, and harbors. Volendam is the most famous fishing village, located next to Amsterdam. However, Enkhuizen, Hoorn, Marken, Monnickendam, and Urk are great alternatives. Marken, originally was an island, which is nowadays connected to the mainland with a road. Here, you will find cute wooden houses on poles, the Dutch polder-landscape, and an amazing lighthouse. But be aware that Marken is, for a reason, also well known by tourists. So, if you are really searching for a place with little tourists, chose one of the other alternatives.
Leiden – a great alternative to Amsterdam
Amsterdam is famous for its architecture, canals, and the red light district. If you want to stroll in a less-busy city, gaze at historic buildings that are located next to canals, Leiden might be the place for you. Leiden is an old city and had a very important role in Dutch history. In the 1500s it was the largest city of the Netherlands and was the first Dutch city with a university (1575). Furthermore, due to its constant expansion, the city constructed many canals like Amsterdam. In the city, there are many walking routes that lead you through the city center. We did a canal walk, which shows you the beauty of Leiden and leads you through many lush-green parks, with views of many houseboats, and students chilling in from of their houses.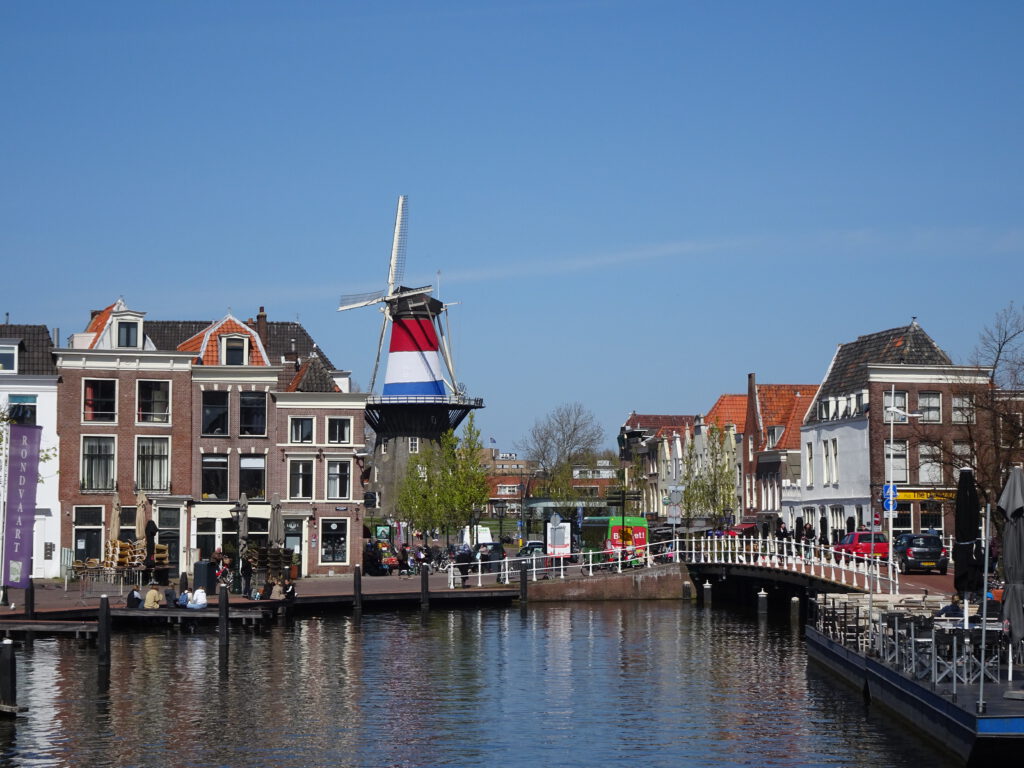 Tulip fields near Noordwijk aan Zee as an alternative to Keukenhof
Do you want to get out of the city? No problem, in 10 km you are at the beach of Noordwijk aan Zee. Next to the sea, this village has very cute streets, such as the "Voorstraat". Furthermore, if you visit Noordwijk aan Zee, do not miss Nani, which is a very cool restaurant where they sell Surinam food.
Cute fishing villages, check. Old historic city, check. Sea, check. Holland is also famous for its tulips. You can visit the Keukenhof when the tulips are flowing from March till May. However, it is also possible to rent a bike, or hike through the fields near Noordwijk aan Zee. It is a great alternative for Keukenhof and a way to escape the tourist crowds. At many fields, if you follow the rules (basically do not walk into the fields), you can come up-close to tulips, hyacinths and other flowering plants! Please always respect the flower fields, because farmers financially depend on those.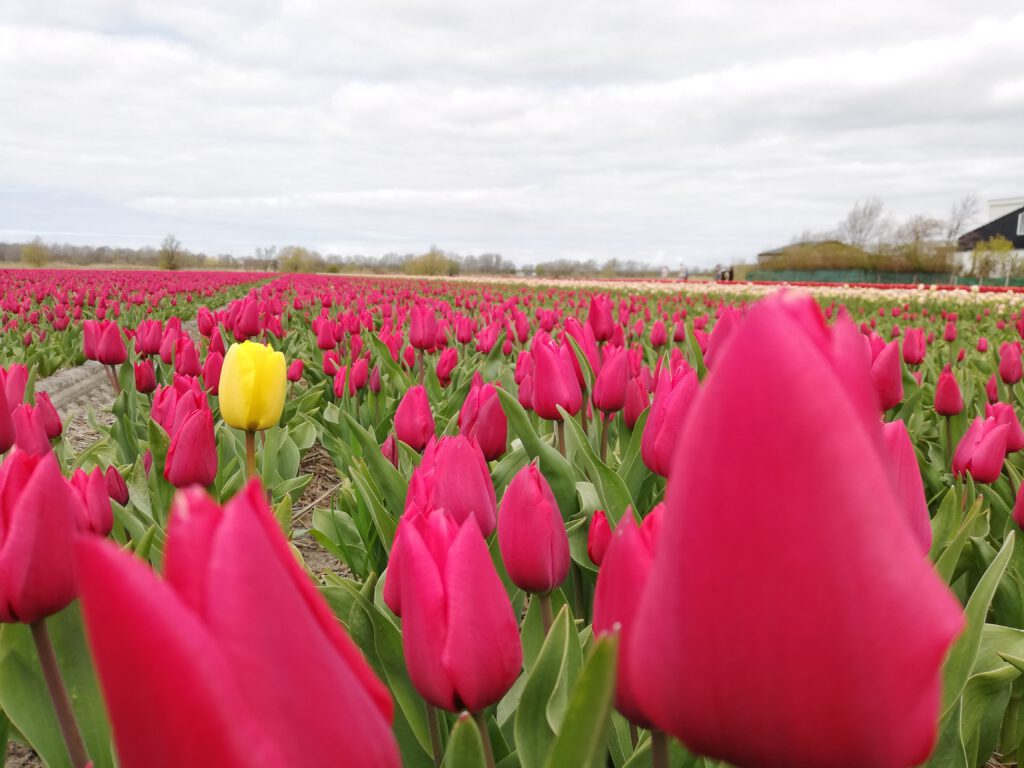 What to do in Holland? Our alternative 5-day itinerary
During a 5-day trip, we explored various fishing villages, Leiden, the sea, and the flowering tulips. Below, we show you how to spend 5 unforgettable days in Holland.
Day 1: Exploring fishing villages of Holland
We started our trip from Zwolle and drove over the houtribdijk – a dike that separates lake IJssel and lake Marken, to the fishing village Enkhuizen. Here, you can walk through the harbor, city center, and visit the open-air-museum. At that time, the museum was closed due to covid restrictions. Normally, you can learn about the history of the Zuiderzee, visit old fishermen houses, and windmills. Next, you can drive to Hoorn, which is another fishing village. Here, you can explore the scenic city center, enjoy great coffee, and eat fish at the harbor.
Day 2: Stay a day at "De Dankbaarheid" in de Woude
We continued our trip to a wonderful and unique accommodation on an old boat called "de Dankbaarheid" in de Woude. This accommodation is located on an island, meaning you must take the ferry to reach it. The great thing about this accommodation? It is a charming boat with an outdoor kitchen, outdoor bath, bicycles, games and so on. This accommodation is an experience by itself, so if you stay here, we recommend you to just relax a day at the boat and outdoor garden and take a walk around de Woude. We had an amazing time there.
Day 3: UNESCO world heritage site de Beemster and Marken
The next day, you can drive through the UNESCO world heritage site de Beemster to Marken. Here, you can stroll through the picturesque town that mainly consists of wooden homes that stand on poles. From the harbor, you can hike over the dike to the lighthouse. The hike around the island will take circa 2.5 hours (10 km).
Day 4: Leiden, a great alternative to Amsterdam
You can explore the city center of Leiden in a day, but can obviously spend way more time in this beautiful city. There are many hikes through the center and around the historic center; your pick, both are really great. The city has many museums, such as Naturalis, which is a biodiversity museum that has a skeleton of a T-rex.
Day 5: Noordwijk or Katwijk aan Zee
Leiden is closely situated to the sea. In 10 km you can drive to Noordwijk or Katwijk aan Zee. Here, you can enjoy the beach, dunes, and tulip fields (March-May).
Do you want to know more about the polders, check out this post. Do you want to explore Dutch nature, check out Terschelling, Schiermonnikoog or the Veluwe.
What are your favorite travel destinations in the Holland? Let us know in the comments!