Do you want to visit the Dutch Wadden Island Terschelling, and are you searching for amazing outdoor activities? In this post, we show you 12 outdoor activities that will make your stay on Terschelling exceptional.
1) Mudflat hiking (wadlopen) in the UNESCO world heritage Wadden Sea
Terschelling is a Wadden Island in the Wadden Sea, which is part of the UNESCO world heritage. Do you want to walk on the sea floor? This is the place to be! The Wadden Sea is the largest intertidal area in the world. This means that part of the sea falls dry during low tide; mud flats and sandbanks emerge, while deep creeks and gullies remain flooded. During high tide, the water is back and you are not able to walk here. During the dry period, you can explore the Wadden Sea by foot! Find a guide that knows the tides, the area (some places are very muddy, where you can sink up to your knees) and explore the wonders of the intertidal world! The guide will show you animals that live in the sediment, crabs, cockles and maybe even a mussel or oyster bed. With some tours, such as the tours with Flang in de Pan, you will collect oysters, mussels, cockles, which you can later eat. You cannot get your food any fresher and more local!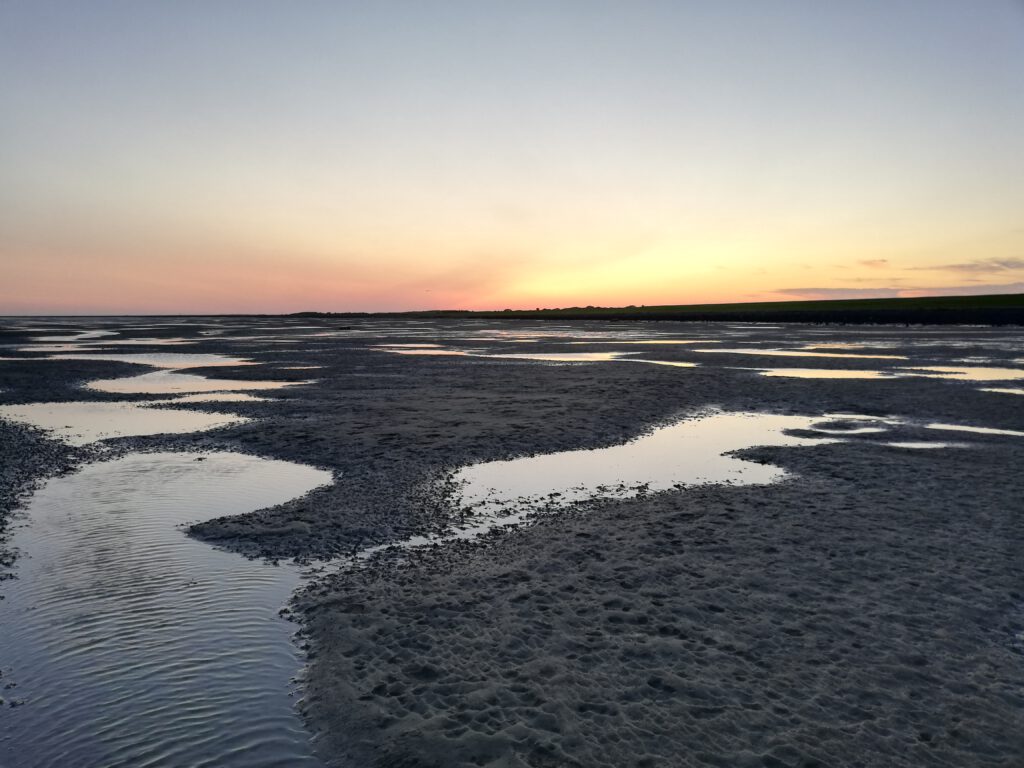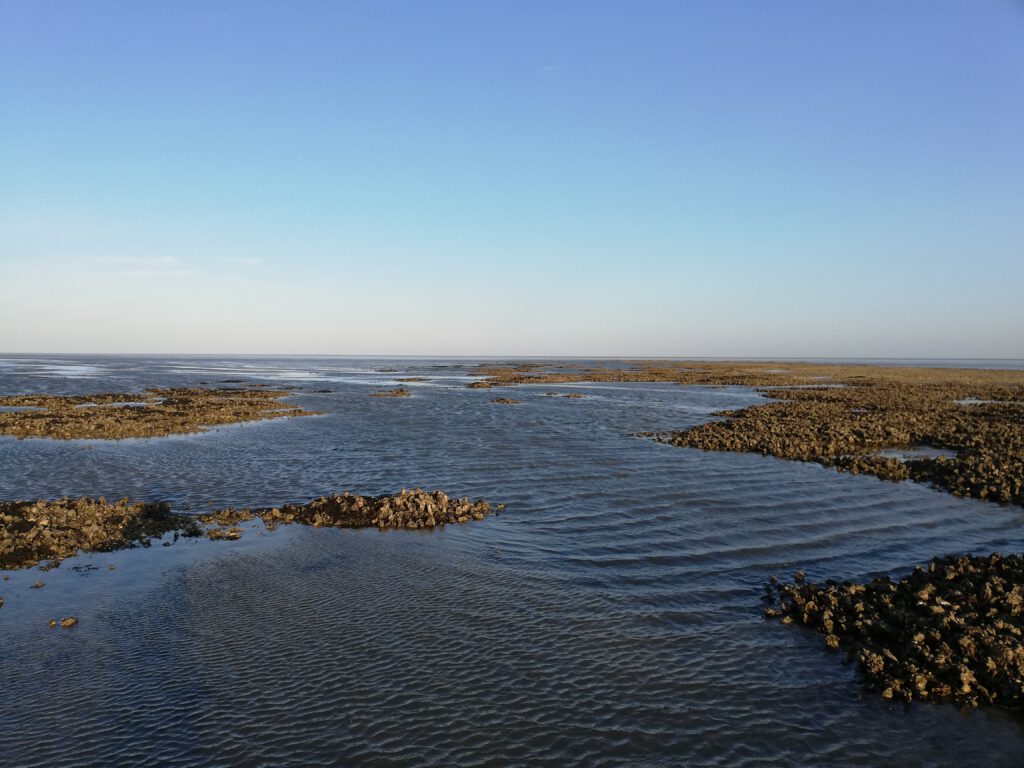 2) Hiking on the Dutch Wadden Island Terschelling
If you are an active person, who is into outdoor activities, you will love the Dutch Wadden Island Terschelling. Nearly 80% of the island Terschelling consists of nature, such as beaches, forests, dunes, and salt marshes. This makes the island an Eldorado for hikes. Indeed, there are many hiking routes waiting to be explored. The North Sea side, the Western and Eastern parts of the island are stunning.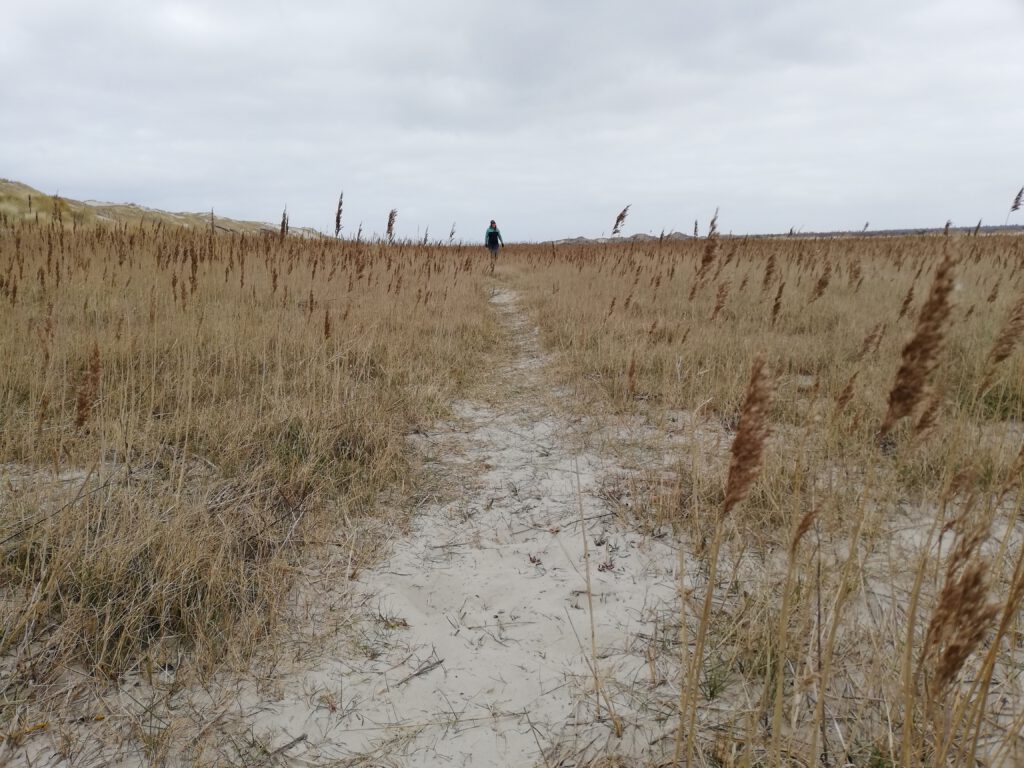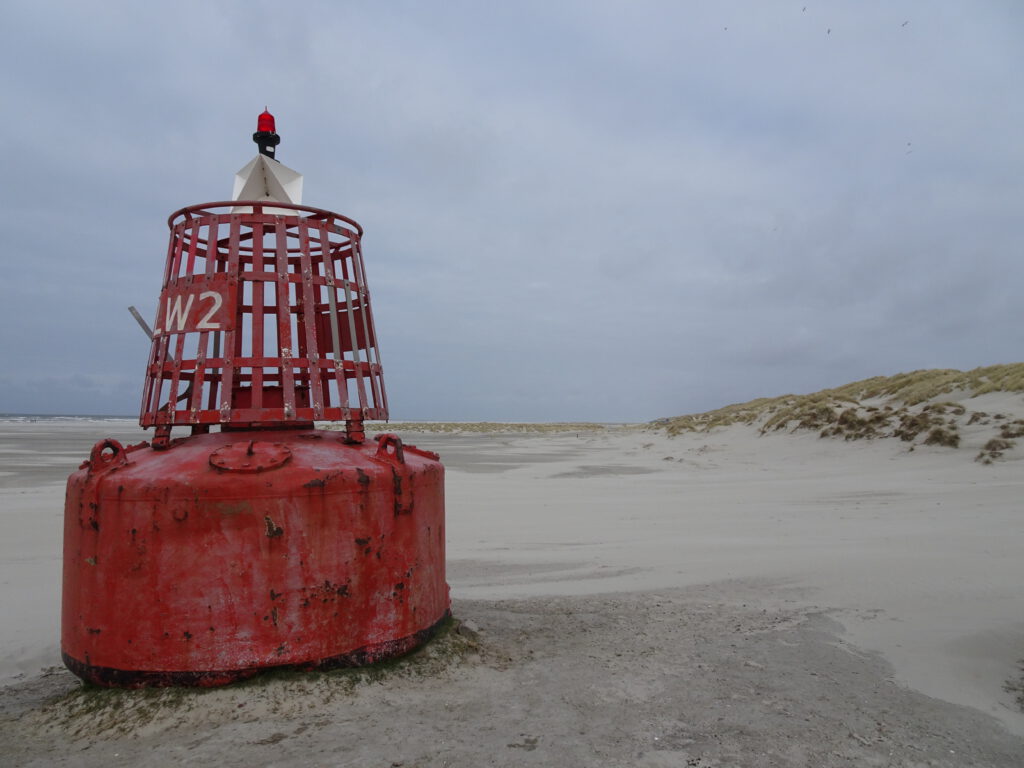 3) Cycling on Terschelling
Terschelling has around 70 km of bicycle lanes. As you are in the Netherlands, you should definitely rent a bike. Moreover, as the island is relatively big, it is pretty convenient to rent a bike (p.s., there are public busses on the island). Furthermore, by bike you can easily travel to the starting points for your hike. Keep in mind that the Dutch wind can be strong, especially on islands. Therefore, if you are easily bothered by headwind, you should consider renting an e-bike.
If you want to rent a bike, you have various bicycle options ranging from basic to luxurious e-bikes and you can choose one of many different rental companies. You can either pick up your bike near the ferry, at the company and nowadays you have the option to deliver your bike to your accommodation (including luggage). Take note that with "normal" bikes you are not allowed to cycle on the beach. Typically, you can choose from the following bicycles:
Traditional bicycle: Standard (with or without gears), cheap and very suitable.
(e)Mountainbike: Useful for sandy roads, but in our opinion, not necessary on Terschelling.
E-bike: A traditional bike with electric support. Such a bike is very popular in the Netherlands, and is great if you desire support to deal with the Dutch headwind.
Tandem: A bicycle for two persons; both can paddle, only one can steer. You should definitely try it out, if you never experienced tandem bicycling.
Fat bike: An off-road bicycle with oversized tires, which enables you to drive in very loose sand (e.g., the beach). You can choose a 'traditional' fat bike or a fat e-bike. Normally, we prefer an option where you have to be physically active. However, during our visit in April, we had very strong winds. Therefore, we tried to rent a fat e-bike to cycle along the beach on the eastern part of the island. However, as these bikes are incredibly popular, there were no (e)fat bikes available. Our advice, reserve fat bikes way in advance.
4) Sunbathing and swimming in the sea
Terschelling has a whopping 40 km of beaches! Therefore, there is plenty of space to chill in the sun or go for a swim: great activities for the warmer months. However, if you are hardcore or want to practice the Wim Hoff method (a.k.a. the Iceman), you can also take a dive any time of the year!
5) Spotting wildlife on the Dutch Wadden Island Terschelling
Terschelling is a species-rich Wadden Island. There are more than 600 wild plant species, such as orchids and the beautiful parnassia. The dunes and salt marshes serve as a breeding and resting place for many birds, such as lightning-fast peregrine falcon or the elegant spoonbill. The island is a great place to spot different species of birds and seals. For example, you can book a guided tour by boat to spot seals that are resting on sandbanks during low tide, such as the Talisman seal trip. If you are lucky, you can also spot them from the ferry or when you stroll down the beach.
6) Fly a kite
We talked about the Dutch wind as a force to reckon with. Yet, that same wind is great for flying a kite. Therefore, buy a "speed-kite", and experience why flying a kite is a lot of fun!
7) Horse riding at the beaches of Terschelling
You can also book a horse tour on the island. This is another unique experience to explore the island. For different options, check out the family farm Puur Terschelling.
8) Surfing or Kitesurfing at the Wadden or North Sea
You do not have to be a pro to (kite)surf on the North Sea. Various companies offer lessons. Terschelling is a perfect place to practice or show off your skills. We never tried kitesurfing, but it just looks amazing! Check out surf and kitesurfing schools such as Gosurfing Terschelling or Kiteschool Seven Oceans. Surfing or kitesurfing are definitely great outdoor activities to do on the Dutch Wadden Island Terschelling.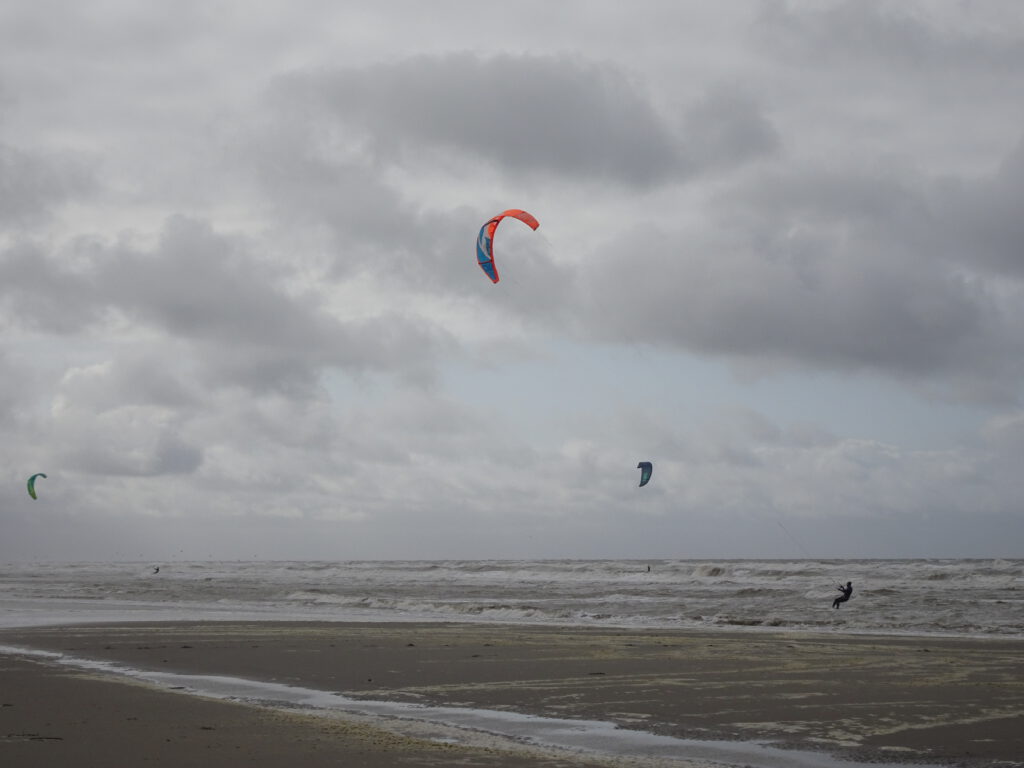 9) Blowcarting at West aan Zee
Blowcarting, also called beach sailing, is a great activity. You sit in a sort of cart that is attached to a sail, and "surf on the beach". On Terschelling, 'MooiWeer' offers blowcarting at West aan Zee.
10) Supping on Terschelling
When the sea is calm, you can rent a stand-up paddleboard (SUP) and paddle on the sea. You can rent a supping board, enjoy sunset tours or try a mega sub XL, if you want to experience something cool with your family or a group of friends. Possible rental companies are Gosurfing Terschelling or MooiWeer.
11) Explore the Dutch Wadden by kano or kayak
Make your way through the waves on a kayak or explore the island by kano. Keep an eye on birds and seals passing by. Are you in good shape and do you want to see seals from your kayak? Then try out the Wadden kayak tour to the sand bank, which is used by seals.
12) Explore the picturesque towns on Terschelling
Stroll around the small towns, enjoy the island-life and treat yourself with a delicious coffee, cold Dutch beer, cranberry specialities or other local delicacies. Obviously, you should try Dutch cheese and special cheeses from Terschelling. There are several farms that make cheese, which you can visit. Furthermore, do not miss out on other Dutch specialities, such as the 'lekkerbek', a fried fish, or the typical Dutch 'haring'. This fish you eat raw, preferably by holding it by its tail. Too afraid? In that case, you can also try 'friet speciaal', which are fries with mayonnaise and curry-ketchup with raw onions, truly delicious.
Why are there that many cranberries on Terschelling?
Terschelling is known for growing cranberries. In fact, Terschelling and Vlieland are the only two Wadden Islands where cranberries are cultivated. In 1845, a barrel of cranberries, originating from a ship from North America, washed ashore. The islanders used these cranberries for cultivation. Nowadays, cranberries are mainly sold to tourists and are used in local restaurants and bakeries.
As you can see, Terschelling is a paradise for outdoor activities. Are you curious what we did on our 4-day-trip on Terschelling? Check out our post about amazing hikes on Terschelling! Do you want to visit the Dutch Wadden island Schiermonikoog? Check out this post.
What are your favorite activities on Terschelling or one of the other Wadden Islands? Let us know in the comments!